nothing about litterature: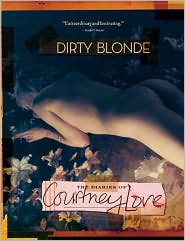 I adore this book. It's very beautiful and one of mu favourites.(Hard cover version).. entertaining too. with many personal words and letters.. great photos too ... touching.
got the frontcover signed with a grey pencil during the gig in Paris by Courtney this year.
forgeot how Hole fan I was .. this book is a more a piece of art than a biographic book
Thank you Courtney for enlightening this year for me too!!! I'll support you too til the end... well.. as long as I can.