11 xronia meta
h kalyterh endekada pou exei emfanistei pote se teliko CL (gia na 8ymomaste kai gia na 3eroume gia ti milame: terma o Dida, amyna oi Cafu, Stam, Nesta, Maldini, kentro oi Gattuso - pou ekane to penalty ston Gerrard - Kaka, Pirlo, Seedorf, epi8esh oi Sheva kai Crespo), enw prohgeitai 3-0 sto hmixrono, opws oloi 8ymomaste...
...trwei ayto
...o Arxhgos 3eshkwnei ton kosmo
...kai to apotelesma einai ayto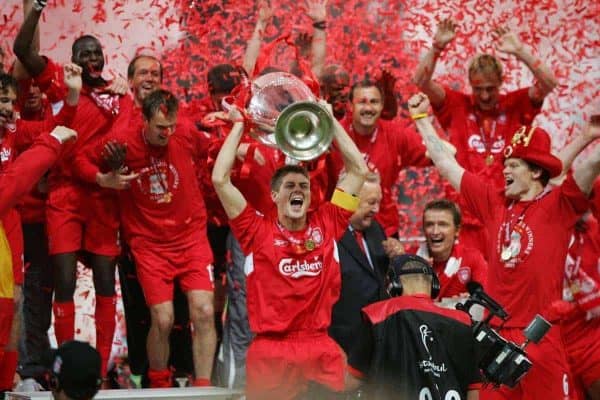 ...apo ton Djimi Traore, ton Steve Finnan, ton Harry Kewell, ton Luis Garcia kai ton Djibrilaro.
Kai oi Petroi aytou tou kosmou psaxnoun na broune diaithtikes adikies kai loipa. APO 3-0 SE PHGA 3-3 MESA SE 6 LEPTA. ME TON TRAORE. Den yparxei kati allo na poume.
_________________
HARRY_ANGEL wrote:
KANENA facebook
/ balte / to fb forum / ston kolo sas